Bocce
          

DATE
TBD
Schedules will be posted 2 weeks prior to competition.
---
SITE
Red Hawk Golf Course
6364 Northwest Blvd.
Davenport, Iowa 52806
---
TIME
TBD
How long will the tournament last?
TBD
---
ROSTER LIMIT 
Companies may enter one open team.
---
ELIGIBILITY
All players must be regular employees (full or part-time), interns or retirees of companies registered for the Quad Cities Corporate Games.
---
HOST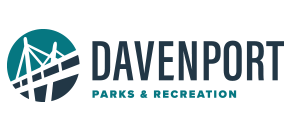 Company Leaderboard
Updated as of July 28, 2022
 
DIVISION 1
1. Rock Valley PT- 15,395
2. City of Bettendorf- 13,525
3. Vibrant Credit Union- 13,042
DIVISION 2
1. MidAmerica Basement Systems- 14,234
2. 7th Judicial District- 14,136
3. Lincoln Electric- 8,837
Complete Standings
Medal Sponsor