Bocce
          

DATE
Sunday, June 27, 2021
Schedules will be posted June 11, 2021 by 5:00 p.m.
---
SITE
Red Hawk Golf Course
6364 Northwest Blvd.
Davenport, Iowa 52806
---
TIME
2:00 pm. Times and court assignments are only listed for the first set of games on each court. Subsequent games will then be assigned, in order, to the next available court. Teams should be ready to play at all times.
How long will the tournament last?
Teams that continue to win should expect to play past 4:00 pm.
---
ROSTER LIMIT 
Companies may enter one open team.
---
ELIGIBILITY
All players must be regular employees (full or part-time), interns or retirees of companies registered for the Quad Cities Corporate Games.
---
HOST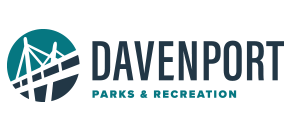 Company Leaderboard
Updated as of July 31, 2021
 
DIVISION 1
1. Rock Valley Physical Therapy - 16,268
2. City of Bettendorf - 11,765
3. MidAmerican Energy - 9,918
DIVISION 2
1. Quad City Bank & Trust - 14,286
2. Quad Cities Chamber / VQC - 10,254
3. American Bank & Trust, N.A. - 10,061
Complete Standings
Medal Sponsor